Details
Game starts: Every Thursday & Sunday at 7pm
Cost: $11 each for 11 page (3 on books)
Books can also be purchased at: Belly Busters, Mi'kmaq Gas and Convenience, Membertou Market and Mira Ferry Market.
11 games:
7 regular games at $200
2 special games at $300
1 special game at $400
1 jackpot game
play through for $1000
View the live stream: On this page, a live video will be displayed.
Steps to playing Online Bingo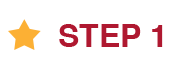 Purchase books from the following locations:
Daily

Mi'kmaq Gas & Convenience
Membertou Market (until game time)
Mira Ferry Market
Jack's Place/Convenience Glace Bay
Wednesday

North Sydney – Northside Emera Centre: 10:30am-11:30am
New Waterford – KOC: 12:30pm-1:30pm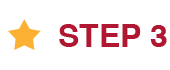 Call the phone number on the screen if you have bingo!