Since we can't come together to play bingo in person, we're so excited to offer you the chance to play online bingo from the comfort of your home every Thursday and Sunday night at 7pm. Get your dabbers ready – we can't wait to play (even in a different way)! See below for all you need to know about Membertou Entertainment Centre's Online Bingo!
Details
Game starts: Every Thursday & Sunday at 7pm
Cost: $11 each for 11 page (3 on books)
Books are available at the Membertou Entertainment Centre on Monday, Tuesday, Wednesday & Thursday from 9:30am-3:00pm.
Books can also be purchased at: Belly Busters, Mi'kmaq Gas and Convenience, Membertou Market and Mira Ferry Market.
11 games:
7 regular games at $200
2 special games at $300
1 special game at $400
1 jackpot game
play through for $1000
View the live stream: On this page, a live video will be displayed.
Steps to playing Online Bingo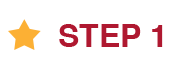 Purchase books from the following locations:
Membertou Entertainment Centre

TUESDAY: 10AM-end of day
WEDNESDAY: 12PM-end of day
THURSDAY: 10AM-end of day
FRIDAY: 10AM-end of day
SUNDAY: 1PM-end of day
Daily

Belly Busters Pizza & Donair (until 5pm on game day)
Mi'kmaq Gas & Convenience (until 5pm on game day)
Membertou Market (until 5pm on game day)
Mira Ferry Market (until 2pm on game day)
Jack's Place/Convenience Glace Bay (until 2pm on game day)
Wednesday

North Sydney – Northside Emera Centre: 10:30am-11:30am

Glace Bay – Glace Bay Firehall: 12:00pm-1:00pm

New Waterford – KOC: 1:30pm-2:30pm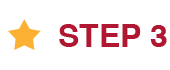 Call the phone number on the screen if you have bingo!
Sunday, December 6, 2020
Game #1 – 1 winner: Audrey Lacelles
Game #2 – 1 winner: Barbara Wall
Game #3 – 3 winners: Darlene Eyking, Raylene Nemis & Darlene Kaiser
Game #4 – 1 winner: Crystal King
Game #5 – 1 winner: Tammy MacKinnon
Game #6 – 1 winner: Angie Sakalaskaus
Game #7 – 1 winner: Cherlynn Hillier
Game #8 – 1 winner: Peter Brunet
Game #9 – 1 winner: Eileen Campbell
Game #10 – 1 winner: Helen Lynk
Game #11 – 1 winner: Darlene Blanchard
Thursday, December 3, 2020
Game #1 – 2 winners: Alex Christmas & Margaret Vaters
Game #2 – 2 winners: Monica Muden & Anne Marie Jardine
Game #3 – 2 winners: Robena Strickland & Kathy MacDougall
Game #4 – 2 winners: Courtney Marshall & Annie Warren
Game #5 – 2 winners: Shaun Phalen & Florence MacLeod
Game #6 – 1 winner: Heather Warren
Game #7 – 1 winner: Lillian McGean
Game #8 – 1 winner: Sarah Anthony
Game #9 – 1 winner: Shelly Petrie
Game #10 – 1 winner: Roberta Head
Game #11 – 1 winner: Sarah Anthony
Sunday, November 29, 2020
Game #1 – 1 winner: Florence MacLeod
Game #2 – 1 winner: Donna Dwyer
Game #3 – 1 winner: Rose MacDonald
Game #4 – 1 winner: Alex MacDonald
Game #5 – 1 winner: Clifford Cremo
Game #6 – 2 winners: Marie Cornforth & Donna Burke
Game #7 – 1 winner: Rose Marie Boutilier
Game #8 – 1 winner: Linda Hodder
Game #9 – 1 winner: Natalie Christmas
Game #10 – 1 winner: Darlene Blanchard
Game #11 – 2 winners: Rose MacDonald & Annette Boutilier
Thursday, November 26, 2020
Game #1 – 1 winner: Kelly MacDonald
Game #2 – 1 winner: Linda Hodder
Game #3 – 2 winners: Ellen Matthews & Ashley MacNeil
Game #4 – 1 winner: Shirley Rutherford
Game #5 – 1 winner: Charlene Tighe
Game #6 – 1 winner: Theresa Doucette
Game #7 – 1 winner: Katherine Morrison
Game #8 – 2 winners: Gilberta Lanceleve
Game #9 – 1 winner: Ruth Hayes
Game #10 – 1 winner: Donna Cox
Game #11 – 2 winners: Allison Boutilier
Sunday, November 22, 2020
Game #1 – 1 winner: Mary Snow
Game #2 – 1 winner: Sarah Fiander
Game #3 – 1 winner: Mary MacNeil
Game #4 – 2 winners: Brittany Burton & Darlene Blanchard
Game #5 – 1 winner: Rose Nearing
Game #6 – 1 winner: Rita Pye
Game #7 – 1 winner: Patsy Odo
Game #8 – 1 winner: Katlyn MacPherson, Catherine MacDougall, Norma Robertson & Helen Lynk
Game #9 – 1 winner: Darlene Kaiser
Game #10 – 1 winner: Kip Pastuck
Game #11 – 1 winner: Karen Bowles
Thursday, November 19, 2020
Game #1 – 1 winner: Robina Strickland
Game #2 – 1 winner: Scott Madden
Game #3 – 1 winner: Brandi MacDonald
Game #4 – 1 winner: Veronica Murray
Game #5 – 3 winners: Melinda MacGillivary, Helen Ferguson & Eric MacIntosh
Game #6 – 1 winner: Les Brinston
Game #7 – 1 winner: Anne Kimm
Game #8 – 1 winner: Susan Steele
Game #9 – 1 winner: Patricia Larade
Game #10 – 2 winners: Debbie Blanchard
Game #11 – 1 winner: Donna Cox
Sunday, November 15, 2020
Game #1 – 1 winner: Allan White
Game #2 – 2 winners: Lori Pitchuk & Linda Eagles
Game #3 – 1 winner: Theresa Doucette
Game #4 –
Game #5 – 1 winner: Edward Katabay
Game #6 – 1 winner: Charlotte Francis
Game #7 – 1 winner: Margie Johnson
Game #8 – 1 winner: David & Colleen Issac
Game #9 – 1 winner: Darlene Blanchard
Game #10 – 2 winners: Margaret Vaters & Bonnie Demoine
Game #11 – 1 winner: Karen Bowles
Thursday, November 12, 2020
Game #1 – 1 winner: Katherine MacDougall
Game #2 – 1 winners: Alice Hall & Scott Maden
Game #3 – 1 winner: Tanya McGrady
Game #4 – 1 winner: Judy Jennex
Game #5 – 2 winners: Lorraine MacDonald & Alicia Jewett
Game #6 – 1 winner: Linda Lynk
Game #7 – 1 winner: Marie Campbell
Game #8 – 1 winner: Helen Ferguson
Game #9 – 2 winners (plus loonie winner – $2733 each): Emily Fiander & Mary Gould
Game #10 – 2 winners: Margie Johnson & Elizabeth Clements
Game #11 – 3 winners: Les Brinston, Valeria MacEachern & Gail Hall
Thursday, November 8, 2020
Game #1 – 1 winner: Mary Snow
Game #2 – 1 winner: Donna Buckland
Game #3 – 1 winner: Alex Lewis
Game #4 – 1 winner: Darlene Walters
Game #5 – 1 winner: Karen MacNeil
Game #6 – 1 winner: Gilberta Lanceleve
Game #7 – 1 winner: Alice Hall
Game #8 – 1 winner: Valerie MacDonald
Game #9 – 1 winner: Donna Easterbrook
Game #10 – 1 winner: Rachel MacDonald
Game #11 – 2 winners: Karen MacNeil
Thursday, November 5, 2020
Game #1 – 1 winner: Carol Jourdain
Game #2 – 1 winner: Darlene MacNeil
Game #3 – 1 winner: Michael MacNeil
Game #4 – 3 winners: Diane Matthews, Donna Buckland & Kathy MacDougall
Game #5 – 1 winner: Cindel Knockwood
Game #6 – 1 winner: Clifford Cremo
Game #7 – 1 winner: Valerie MacNeil
Game #8 – 2 winners: Natasha MacDonald
Game #9 – 1 winner: Robena Strickland
Game #10 – 1 winner: Cindel Knockwood
Game #11 – 1 winner: Gail Hall
Sunday, November 1, 2020
Game #1 – 1 winner: Anne Marie Jardine
Game #2 – 1 winner: Janette Young
Game #3 – 1 winner: Brianna MacGuigan
Game #4 – 1 winner: Ellen Matthews
Game #5 – 1 winner: Deborah Pratt
Game #6 – 1 winner: Rose MacDonald
Game #7 – 1 winner: Anna Marshall
Game #8 – 1 winner: Alex Christmas
Game #9 – 1 winner: Kim Sullivan
Game #10 – 1 winner: Mary Anne Moore
Game #11 – Glenda Peckham
Thursday, October 29, 2020
Game #1 – 1 winner: Rose Gail MacQuarrie
Game #2 – 1 winner: Geraldine Rose
Game #3 – 1 winner: Elizabeth Burke
Game #4 – 1 winner: Patricia Boutilier
Game #5 – 1 winner: Judy Woodfine
Game #6 – 2 winners: Joan MacDonald & Judy Jennex
Game #7 – 1 winner: Willian Horton
Game #8 – 1 winner: Gilberta Lanceleve
Game #9 – 1 winner: Scott Madden
Game #10 – 1 winner: Michelle MacDonald
Game #11 – 1 winner: Alice Hall
Thursday, October 22, 2020
Game #1 – 1 winner: Gail Hall
Game #2 – 1 winner: Evelyn Simms
Game #3 – 1 winner: Diane MacDonald
Game #4 – 1 winner: Linda Hodder
Game #5 – 1 winner: Kaitlyn Hodder
Game #6 – 2 winners: Ann Gould & Clifford Cremo
Game #7 – 1 winner: Valerie MacNeil
Game #8 – 1 winner: Marsha Sabbattis
Game #9 – 1 winner: Diane MacDonald
Game #10 – 1 winner: Sandra Nearing
Game #11 – 1 winner: Judy Woodfine
Sunday, October 18, 2020
Game #1 – 1 winner: Valerie MacDonald
Game #2 – 1 winner: Evelyn Laplante
Game #3 – 1 winner: Allan White
Game #4 – 1 winner: Sandra Sithurbide
Game #5 – 1 winner: Chasity Burns
Game #6 – 1 winner: Wendy MacPherson
Game #7 – 1 winner: Ronnie Horton
Game #8 – 2 winners: Nicole Provost & Patsy Odo
Game #9 – 1 winner: Judy Jennex
Game #10 – 1 winner: Neil Ferguson
Game #11 – 2 winners: Rose MacDonald
Thursday, October 15, 2020
Game #1 – 1 winner: Linda Eagles
Game #2 – 4 winners: Anne Gould, Gail Hall, Danny Blewer & Karen Bowles
Game #3 – 2 winners: Tanya McGrady & Danny Blewer
Game #4 – 2 winners: Emily Fiander & Asylen Hillier
Game #5 – 1 winner: Joan MacDonald
Game #6 – 1 winner: Marie Cornforth
Game #7 – 1 winner: Norma Fitzgerald
Game #8 – 1 winner: Russell Christmas
Game #9 – 1 winner: Allan White
Game #10 – 2 winners: Alex Christmas
Game #11 – 1 winner: Danny Blewer
Sunday, October 11, 2020
Game #1 – 1 winner: Judy Jennex
Game #2 – 1 winner: Evelyn Simms
Game #3 – 1 winner: Tanya McGrady
Game #4 – 3 winners: Norma Robertson, Clifford Cremo & Les Brinston
Game #5 – 2 winners: Tyler Pitchuck & Ethel Gillis
Game #6 – 1 winner: Annette Bonaparte
Game #7 – 1 winner: Judy Saunders
Game #8 – 2 winners: Heather Warner & Rachel MacDonald
Game #9 – 1 winner: Judy Hillian
Game #10 – 2 winners: Susan Steward
Game #11 – 1 winner: Dale Rutherford
Thursday, October 8, 2020
Game #1 – 1 winner: Gail Mahoney
Game #2 – 2 winners: Allison Boutilier & Helen Lahey
Game #3 – 1 winner: Glena Peckham
Game #4 – 1 winner: Valerie MacEarleen
Game #5 – 1 winner: Les Brinston
Game #6 – 2 winners: Anne Kimm & David Jardine
Game #7 – 1 winner: Nicole Provost
Game #8 – 1 winner: Linda Roach
Game #9 – 1 winner: Roy Young
Game #10 – 1 winner: Betty Cambell
Game #11 – 1 winner: Peter Steward
Sunday, October 4, 2020
Game #1 – 2 winners: Amanda Peckham & & Kelly MacDonald
Game #2 – 1 winner: Donna Dwyer
Game #3 – 1 winner: Pattie Odo
Game #4 – 1 winner: Diane MacDonald
Game #5 – 1 winner: Les Brinston
Game #6 – 3 winners: Kim Sullivan, Patricia Hills & Janice GooGoo
Game #7 – 1 winner: Haley Marinelli
Game #8 – 1 winner: Roberta Marshall
Game #9 – 1 winner: Joanna Hann & Joanne Larade
Game #10 – 1 winner: Heather Warner
Thursday, October 1, 2020
Game #1 –
Game #2 – 1 winner: Betty Cambell
Game #3 – 4 winners: Ethel Gillis, Norma Robertson, Linda Cantwell & Charlene Christmas
Game #4 – 2 winners: Linda Link & Linda Roach
Game #5 – 2 winners: Tammy Waterfield & Diane MacDonald
Game #6 – 2 winners: Trish Laporte & Donna Dwyer
Game #7 – 2 winners: Amanda Peckham & Tammy Waterfield
Game #8 – 1 winner: Evelyn Laplante
Game #9 – 1 winner: Saraha Fiander
Game #10 – 1 winner: Florence MacLeod
Game #11 – 2 winners: Peter Steward & Ellen Matthews
Sunday, September 27, 2020
Game #1 – 1 winner: Karen MacNeil
Game #2 – 1 winner: Andree Gould
Game #3 – 2 winners: Amanda Chamberlain & Amanda Peckman
Game #4 – 1 winner: Lisa Boutilier
Game #5 – 1 winner: Catherine MacDougall
Game #6 – 1 winner: Theresa Doucette
Game #7 – 2 winners: Lucy Worrell & George Isadore
Game #8 – 1 winner: Les Brinston
Game #9 – 1 winner: Eileen MacInnis
Game #10 – 1 winner: Andree Gould
Game #11 – 1 winner: Judy Saunders
Thursday, September 24, 2020
Game #1 – 1 winner: Elaine McInnis
Game #2 – 1 winner: Norma MacDonald
Game #3 – 1 winner: Linda Hodder
Game #4 – 1 winner: Tanya McGrady
Game #5 – 1 winner: Carol Metallic
Game #6 – 1 winner: Esther Bobbitt
Game #7 – 1 winner: Cheryl Brown
Game #8 – 2 winners: Trena Compton & Ellen Matthews
Game #9 – 1 winner: Evelyn Laplante
Game #10 – 1 winner: Melina MacGillivary
Sunday, September 6, 2020
Game #1 – 1 winner: Angie Sakalauskas
Game #2 – 2 winners: Margaruite MacDonald & Andree Sparling
Game #3 – 2 winners: Pauline Parsons & Joan Edens (Won Toonie – Congrats!)
Game #4 – 1 winner: Eden Rose
Game #5 – 1 winner: Anne Gould
Game #6 – 4 winners: Marie Cornforth, Rochella Sutherland, Evelyn Simms, Deborah Pratt
Game #7 – 1 winner: Elizabeth Clements
Game #8 – 1 winner: Danny MacDonald
Game #9 – 1 winner: Rose MacDonald
Game #10 – 3 winners: Tanya Campbell, Elizabeth Clements & Margie Johnson
Game #11 – 1 winner: Joanne Donovan
Thursday, September 3, 2020
Game #1 – 1 winner: Dale Rudderford
Game #2 – 1 winner: Edward Kabaty
Game #3 – 1 winner: Karen Pitchuk
Game #4 – 3 winners: Helen Lynk, Sarah Fiander & Les Briston
Game #5 – 1 winner: Bobby Graham
Game #6 – 2 winners: Cheryl Brown & Paula MacInnis
Game #7 – 1 winner: Kathy Gale
Game #8 – 1 winner: Betty Marchand
Game #9 – 1 winner: Liz Paul
Game #10 – 1 winner: Les Briston
Game #11 – 3 winners: Debbie Cornforth, Darlene Walters & Sandra Nearing
Sunday, August 30, 2020
Game #1 – 1 winner: Jody Phillips
Game #2 – 2 winners: Sandra Dithurbide & Lyric Christmas
Game #3 – 1 winner: Charlene Tighe
Game #4 – 2 winners: Valeria Zora & Pauline Parsons
Game #5 – 1 winner: Darlene Walters
Game #6 – 1 winner: Anne Gould
Game #7 – 2 winners: Anne Poulette & Marie Gould
Game #8 – 1 winner: Russell Lewis
Game #9 – 2 winners: Sandra Dithurbide & Ellen Matthews
Game #10 – 1 winner: Donna Cox
Game #11 – 1 winner: Patricia Warren
Thursday, August 27, 2020
Game #1 – 1 winner: Judy Saunders
Game #2 – 2 winners: Marie Fudge & Lorraine MacMullen
Game #3 – 2 winners: Crystal Sparrow & Elizabeth Sharpe
Game #4 – 1 winner: Kim Marshall
Game #5 – 1 winner: Anne Marie Jardine
Game #6 – 1 winner: Loretta Ashe
Game #7 – 1 winner: Faye Coles
Game #8 – 2 winners: Kristie Porter & Kelly Johnson
Game #9 – 1 winner: Judy Woodfine
Game #10 – 2 winners: Ronnie Horton & Audrey Lacelles
Game #11 – 1 winner: Dione Romard
Sunday, August 23, 2020
Game #1 – 1 winner: Lillie Peach
Game #2 – 1 winner: Evelyn Laporte
Game #3 – 1 winner: Linda Hodder
Game #4 – 1 winner: Amanda Chamberlain
Game #5 – 2 winners: Darlene Cuddiney & Clifford Cremo
Game #6 – 1 winner: Ellen Matthews
Game #7 – 4 winners: Nicole Provost, Russell Christmas, Dione Romard & Karen MacNeil
Game #8 – 4 winners: Darlene Eyking, Tammy Waterfield, Amanda Peckham & Marie Cornforth
Game #9 – 1 winner: Karen MacNeil
Game #10 – Karen Bowles & Diane Spencer
Game #11 – 1 winner: Gilberta Lanceleve
Thursday, August 20, 2020
Game #1 – 2 winners: Sarah Anthony & Darlene LaRusic
Game #2 – 2 winners: Gilberta Lanceleve & Alexis Manley
Game #3 – 1 winner: Theresa Walters
Game #4 – 2 winners: Darlene Agnes & Natalie O'Conner
Game #5 – 1 winner: Evelyn MacLean
Game #6 – 1 winner: Gary Christmas
Game #7 – 1 winner: Clifford Cremo
Game #8 – 1 winner: Kay Viearra
Game #9 – 2 winners: Patricia Hills & Ronnie Horton
Game #10 – 1 winner: Jermaine MacLeod
Game #11 – 1 winner: Trena Compton
Sunday, August 16, 2020
Game #1 – 2 winners: Cathy Little & Darlene Kaiser
Game #2 – 1 winner: Les Brinston
Game #3 – 1 winner: Charlene Tighe
Game #4 – 1 winner: Gail Maloney
Game #5 – 1 winner: Paulette Pyke
Game #6 – 1 winner: Fran Carswell
Game #7 – 1 winner: Johanna LaPorte
Game #8 – 2 winners: Marie Campbell & Linda Lynk
Game #9 – 1 winner: Russell Christmas
Game #10 – 1 winner: Liz Paul
Game #11 – 1 winner: Donald White
Thursday, August 13, 2020
Game #1 – 1 winner: Susan Steele
Game #2 – 1 winner: Jilverta Lanceleve
Game #3 – 1 winner: Darlene Cuddiney
Game #4 – 1 winner: Dale Rutherford
Game #5 – 1 winner: Marie Cornforth
Game #6 – 2 winners: Valerie Zora & Patricia Ogley
Game #7 – 1 winner: Donald White
Game #8 – 2 winners: Ellen Matthews & Jean MacDonald
Game #9 – 1 winner: Glora McKean
Game #10 – 1 winner: Raylene Nemis
Game #11 – 1 winner: Sandra O'Connell
Sunday, August 9, 2020
Game #1 – 1 winner: Jane MacDonald
Game #2 – 1 winner: Monica Muden
Game #3 – 1 winner: Monica Muden
Game #4 – 1 winner: Charlene Christmas
Game #5 – 1 winner: Jody Phillips
Game #6 – 1 winner: Florence MacLeod
Game #7 – 1 winner: Karen MacNeil
Game #8 – 1 winner: Fran Carswell
Game #9 – 1 winner: Dionne Romard
Game #10 – 1 winner: Alex Christmas
Thursday, August 6, 2020
Game #1 – 3 winners: Salena Wambolt, Mary Gould & Margie Taylor
Game #2 – 1 winner: Carol Jourdain
Game #3 – 1 winner: Hailey Marinelli
Game #4 – 1 winner: Clifford Cremo
Game #5 – 1 winner: Mary Fraser
Game #6 – 1 winner: Noel Christmas
Game #7 – 1 winner: Patricia Ogley
Game #8 – 1 winner: Arlene MacLean
Game #9 – 1 winner: Tammy Waterfield
Game #10 – 2 winners: Kathy Little & Michelle MacLean
Sunday, August 2, 2020
Game #1 – 1 winner: Patricia Warren
Game #2 – 2 winners: Ellen Matthews & Jody Phillips
Game #3 – 1 winner: Carson Messervui
Game #4 – 2 winners: Donna Dwyer & Helen Lynk
Game #5 – 1 winner: Lillie MacMullin
Game #6 – 1 winner: Margret Vaters
Game #7 – 2 winners: Judy Jennex & Joan MacDonald
Game #8 – 1 winner: Even Rose
Game #9 – 1 winner: Elizabeth Clemens
Game #10 – 1 winner: Peter Stewart
Thursday, July 30, 2020
Game #1 – 1 winner: Danielle Hennessey
Game #2 – 1 winner: Katherine Sorbay
Game #3 – 2 winners: Kate Bonar & Bill Murchison
Game #4 – 1 winner: Alisha Jewette
Game #5 – 1 winner: Marie Campbell
Game #6 – 1 winner: Darlene Blanchard
Game #7 – 1 winner: Melinda MacGillivary
Game #8 – 1 winner: Salena Wambolt
Game #9 – 1 winner: Wanda Murrin
Game #10 – 1 winner: Judy Woodfine
Sunday, July 26, 2020
Game #1 – 2 winners: Katherine MacDougall & Patty MacDonald
Game #2 – 2 winners: Joan MacDonald & Dionne Romard
Game #3 – 1 winner: Ronnie Horton
Game #4 – 1 winner: Patsy Odo
Game #5 – 1 winner: Tammy Gouthro
Game #6 – 1 winner: Margaret Vaters
Game #7 – 1 winner: Gail Mahoney
Game #8 – 1 winner: Peter Steward
Game #9 – 1 winner: Tiffany Johnson
Game #10 – 2 winners: Evelyn LaPlante & Amanda Peckham
Thursday, July 23, 2020
Game #1 – 2 winners: Diane Lewis & Dionne Romard
Game #2 – 1 winner: Laurlee Francis
Game #3 – 1 winner: Diane MacDonald
Game #4 – 1 winner: Amanda MacKinnon
Game #5 – 2 winners: Tanya Campbell & Julia Young
Game #6 – 1 winner: Kim Sullivan
Game #7 – 2 winners: Rochelle Sutherland & Taylor Fiander
Game #8 – 1 winner: Carol Whitty
Game #9 – 1 winner: Judy Woodfine
Game #10 – 1 winner: Theresa Pettipas
Sunday, July 19, 2020
Game #1 – 2 winners: Amanda Peckham & Donna Murchison
Game #2 – 1 winner: Darlene Sabourin
Game #3 – 2 winners: Linda Eagles & Marie Campbell
Game #4 – 1 winner: Elizabeth Sharpe
Game #5 – 1 winner: Kelly MacDonald
Game #6 – 2 winners: Clifford Cremo & Patricia Warren
Game #7 – 1 winner: Diane MacDonald
Game #8 – 1 winner: Anita Doucette
Game #9 – 1 winner: Laura Lee MacEwan
Game #10 – 1 winner: Nadine Crowny
Thursday, July 16, 2020
Game #1 – 1 winner: Charlene Tighe
Game #2 – 1 winner: Rena Boudreau
Game #3 – 1 winner: Donna Cox
Game #4 – 1 winner: Julie MacKinnon
Game #5 – 1 winner: Karen MacLean
Game #6 – 1 winner: Joan Boudreau
Game #7 – 1 winner: Annie Doucette
Game #8 – 1 winner: Jody Phillips
Game #9 – 1 winner: Donna Murchison
Game #10 – 1 winner: Marjie Johnson
Sunday, July 12, 2020
Game #1 – 1 winner: Roberta Head
Game #2 – 1 winner: Diane Spencer
Game #3 – 1 winner: Salena Wambolt
Game #4 – 1 winner: Tirsh LaPorte
Game #5 – 2 winners: Pauline Parsons & Maureen Simms
Game #6 – 1 winner: Murdeena Moore
Game #7 – 1 winner: Mary Rogers
Game #8 – 1 winner: Mary Fraser
Game #9 – 1 winner: Ethel Gillis
Game #10 – 4 winners: Kim Sullivan, Brenda Zilman, Lyric Christmas & Elizabeth Paul
Thursday, July 9, 2020
Game #1 – 1 winner: Cheryl Brown
Game #2 – 3 winners: Debbie Burke, Sandra MacLeod & Tanya Campbell
Game #3 – 2 winners: Salena Wambolt & Peach Clarke
Game #4 – 1 winner: Stacey Peddle
Game #5 – 1 winner: Dana Joe
Game #6 – 1 winner: Cheryl Marshall
Game #7 – 2 winners: Cheryl Brown & Lyric Christmas
Game #8 – 1 winner: Debbie Blanchard
Game #9 – 1 winner: Amanda Peckham
Game #10 – 1 winner: Anne MacNeil
Sunday, July 5, 2020
Game #1 – 1 winner: Laurie Bryne
Game #2 – 2 winners: Bill Murchsion and Linda Eagles
Game #3 – 1 winner: Margaret Tuplin
Game #4 – 2 winners: Jen Evans and Charlene Christmas
Game #5 – 1 winner: George Moore
Game #6 – 3 winners: Michelle McIver, Kay Jay and Kelly Kabatay
Game #7 – 1 winner: Mary Estelle Gould
Game #8 – 1 winner: Mary Fraser
Game #9 – 3 winners: Brenda MacPherson, Sylvia Gould and Roberta Marshall
Game #10 – 3 winners: Sherlynn Johnson, Darlene King and Jennifer Evans
Thursday, July 2, 2020
Game #1 – 1 winner: Marie Campbell
Game #2 – 1 winner: Maureen Sims
Game #3 – 1 winner: Loretto Ashe
Game #4 – 1 winner: Sherlynn Hillier
Game #5 – 4 winners: Helen Ferguson, Calvin Goo Goo, Amy Cox and Alice Hall
Game #6 – 1 winner: Johanna Laporte
Game #7 – 1 winner: Pat Jennex
Game #8 – 1 winner: Kristina DasQue
Game #9 – 1 winner: Betty Campbell
Game #10 – 1 winner: Tyler Peters
Thursday, June 25, 2020
Game #1 – 1 winner: Tyler O'Neil
Game #2 – 1 winner: Valeria MacDonald
Game #3 – 1 winner: Janelle Goo Goo
Game #4 – 2 winners: Darlene King and Melodie Currie
Game #5 – 1 winner: Miranda Lovey
Game #6 – 1 winner: Sandra MacLeod
Game #7 – 4 winners: Anne MacNeil, JD Long, Dianne MacDonald and Betty
Campbell
Game #8 – 2 winners: Lisa Young and Lindsey Timmons
Game #9 – 1 winner: Amy Campbell
Game #10 – 2 winners: Brenda MacLeod and Camera MacLeod
Thursday, June 18, 2020
Game #1 – 1 winner: Meghan Stevenson
Game #2 – 1 winner: Rose Hall
Game #3 – 1 winner: Carla Knockwood
Game #4 – 1 winner: Patty MacDonald
Game #5 – 1 winner: Donna Dwyer
Game #6 – 1 winner: Patricia Warren
Game #7 – 1 winner: Janelle Goo Goo
Game #8 – 1 winner: Patricia Hills
Game #9 – 1 winner: Dion Romard
Game #10 – 1 winner: Alex Christmas
Thursday, June 11, 2020
Game #1 – 2 winners: Haley Marnelli and Paula Hawkins
Game #2 – 2 winners: Bev Young and Bella Gould
Game #3 – 1 winner: Donna Cox
Game #4 – 1 winner: Patricia Boutilier
Game #5 – 1 winner: Kelly Oake
Game #6 – 1 winner: Joanne Ruthford
Game #7 – 1 winner: Valeria MacDonald
Game #8 – 1 winner: Michelle Healer
Game #9 – 1 winner: Shondra Johnson
Game #10 – 1 winner: Allison MacLeod