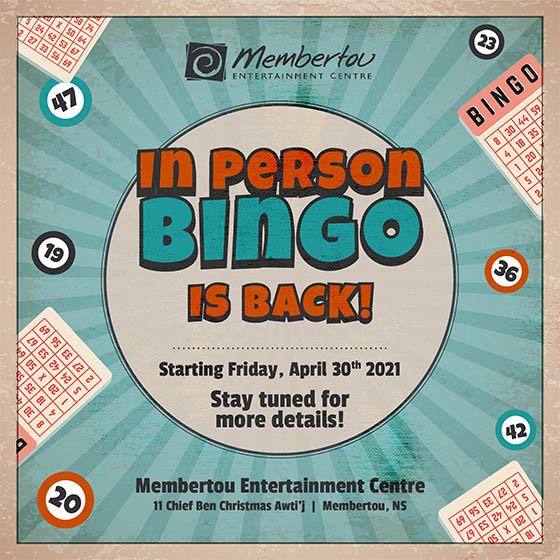 The Membertou Entertainment Centre has been closed since mid-March, due to COVID-19, but we are so excited to welcome everyone back to the bingo hall to play in person bingo again! Although we have been playing online bingo during this time, we're happy to know we can now see our valued bingo players playing bingo in person.
In person bingo will be held on Tuesdays, Fridays and Saturdays at 7PM, starting Tuesday, September 1st. Online bingo will continue on Thursdays and Sunday at 7PM.
With physical distancing, signage, and a limited capacity in place, the hall will look a little different than usual. We have a new set of guidelines to follow in terms of card sales, building rules, mask wearing, etc.
We know many people have been waiting to play in person for a long time, so we kindly ask for your cooperation as we get back into the swing of things to ensure a fun and positive experience for everyone!